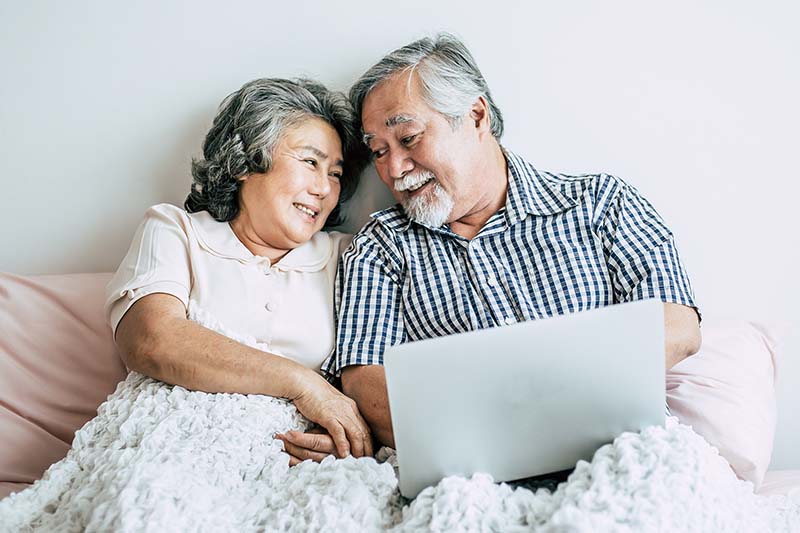 By Margie Guerrieri
This article was originally published in the Colorado Real Estate Journal.
After a challenging 2020, senior living operators in Colorado and nationwide have much to be optimistic about in 2021 as vaccination programs for staff and residents are implemented and greater normalcy in communities gradually resumes.
While the pandemic cut to the core of what senior living communities offer – socialization and life enrichment activities that support healthy aging in place – it also caused wide reflection and rapid adaptation in how communities are designed and developed, operated and marketed. Moving forward, these changes will only make senior living operators more resilient.
Although senior housing occupancy in the U.S. has decreased by 6.8 percentage points since the first quarter of 2020, according to the National Investment Center for Seniors Housing and Care, expectations are that occupancy levels will rise again as tours resume for communities where visitor access had been restricted. In 2021, seniors living at home – and their families – will again begin seeking out housing options that offer support, care as needed and socialization.
Adjusting Marketing
As we navigate 2021, senior living operators can be confident the seismic shifts of last year will last beyond the pandemic and ultimately help the industry reemerge stronger. One trend not going away is a shift to a more digital-forward sales and marketing approach.
In 2020, as The Real Deal reports, many communities that paused in-person visitations devised personal tour substitutes that were both effective and inventive, including 360-degree photo tours, FaceTime walkthroughs, tours via YouTube Live and other virtual, online formats. Virtual events such as online concerts, lectures and webinars also proliferated at communities looking to bolster engagement with prospects and families.
Senior living communities invested in improving existing websites, adding higher quality photos and creating walkthrough videos that allowed seniors and families to evaluate the community without having to visit multiple times. Resourceful communities used their sites to funnel new leads into customer relationship systems and nurture them through follow-up emails, phone calls and social media engagement.
Additionally, targeted, transparent communication became a critical way in 2020 for communities to let families and prospects know how they were keeping residents safe. Community staff disseminated these popular updates via mass emails, robocalls, e-newsletters and even Zoom town halls. According to a recent online survey by Scripps Gerontology Center, respondents with more favorable opinions of assisted living communities reported receiving more frequent communication and anecdotes about how their loved ones spent their time.
Development Shifts
The pandemic may also have changed where future senior living communities are built. While urban settings may have been a trend due to access to cultural and service offerings, this may shift as seniors seek similar lifestyle amenities younger workers have sought during and likely post-COVID. As the New York Times reports, young workers who fled hotspots like Silicon Valley during COVID-19 are finding they like the lower housing costs, cleaner air, less traffic, and generally healthier lifestyle in less dense areas.
This pattern was mirrored in senior living as developers assess where seniors want to be. As an example, in Colorado, WellAge saw positive interest in several of its new communities located in rural or exurban areas like Monument, Greeley, Montrose and Carbondale.
Care Matters
A growing emphasis for communities in 2021 will be expanding clinical and wellness capabilities, according to Senior Housing News, as more senior living providers partner with home health companies, physician groups, physical therapy providers and ancillary care services while continuing with protocols to protect against infection and disease.
Communities will also continue to work more closely with hospitals on the transition to home care and short-term respite stays, while enabling on-site visits from physician groups and increased telehealth capabilities like video conferencing will increase healthy outcomes for residents.
For example, telehealth made it possible for Jackson Creek Senior Living in Monument to have its three visiting physician groups continue resident appointments remotely via FaceTime. Technologies like telehealth will continue to create an easier experience for doctors and patients going forward.
Infrastructure Investment
Insight provided by the pandemic will also encourage additional investment in infrastructure, as senior living developers innovate and experiment. In 2020, reported Senior Housing News, owners began investing in infrastructure adaptations to facilitate greater outdoor access for residents, finding new ways to quarantine residents more comfortably, and adding touchless technology, air purification systems, and on-site clinic spaces.
In 2020, the pandemic also made it clear communities require robust infrastructure to support stable WiFi connectivity across campus, reported Business Information Group, as staff helped residents connect to friends and family over Zoom and FaceTime, oversaw residents' doctor's appointments via telehealth, and developed innovative tools for resident engagement. Jackson Creek created its own CCTV network, JCTV, which streams community updates and live activities to residents' apartments like exercise classes, church services and more.
While COVID-19 has been transformational for the senior living industry, operators who weathered the storm in 2020 were bold enough to adapt and invest in a future radically different than expected. While nimble operators must continue to evolve in 2021, many have already taken solid steps toward meeting future consumer needs.
Margie Guerrieri is the Regional Marketing and Sales Director for WellAge Senior Living, a Colorado-based senior living management company.